Diversity & Inclusion : Complete Guide for HR Professionals
Diversity and inclusion in the workplace (D&I) has surpassed only being a corporate buzzword and is now considered a business imperative by CEOs and HR Leaders to drive business performance, talent attraction and retention. The concept has continued to gain traction in the workplace as its benefits have become increasingly clear over last few years.
What is Diversity and Inclusion?
Diversity and inclusion is company's mission, strategies and practices to support a diverse workplace, and leverage the effects of diversity to achieve a competitive business advantage. It is more than policies, programs, or headcounts.
Equitable employers outpace their competitors by respecting the unique needs, perspectives and potential of all their team members. As a result, diverse and inclusive workplaces earn deeper trust and more commitment from their employees.
As per Josh Bersin, leading industry analyst and researcher, Diversity and Inclusion is "not an HR program, but a business strategy. It is true that the "needle is driven by HR"; however, it is not enough for it to be solely an HR program.
Companies that embrace diversity and inclusion in all aspects of their business statistically outperform their peers.
 Josh Bersin
What is Diversity and Inclusion @ Workplace?
Workplace diversity is understanding, accepting, and valuing differences between people including those:
of different races, ethnicities, genders, ages, religions, disabilities, and sexual orientations

with differences in education, personalities, skill sets, experiences, and knowledge bases
Interestingly, according to this report by Deloitte, it is revealed that diversity is perceived differently by generations. Millennials view workplace diversity as the combining of different backgrounds, experiences, and perspectives, and they believe taking advantage of these differences is what leads to innovation. 
Gen Xers and Boomers, on the other hand, view workplace diversity as equal and fair representation regardless of demographics without necessarily considering diversity's relationship with business results. Diversity and inclusion are more than buzzwords, and need to be taken seriously and understood in the workplace.
What is the difference between diversity & inclusion??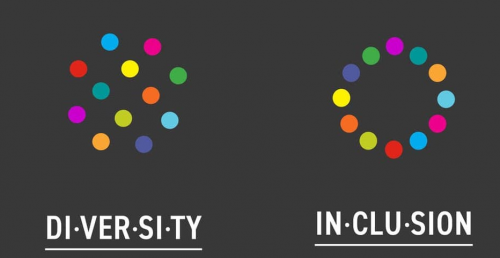 Diversity and inclusion are two interconnected concepts—but they are far from interchangeable. Diversity is about representation or the make-up of an entity. Inclusion is about how well the contributions, presence and perspectives of different groups of people are valued and integrated into an environment.
Diversity refers to the traits and characteristics that make people unique while Inclusion refers to the behaviors and social norms that ensure people feel welcome. Not only is inclusivity crucial for diversity efforts to succeed, but creating an inclusive culture will prove beneficial for employee engagement, productivity and retention.
Diversity focuses on the demographics of your workplace (gender, race, age, professional background, sexual orientation, etc.), while Inclusion focuses on efforts towards helping employees- with all of those different aforementioned traits (plus thousands of more)- feel safe, happy and respected. Though diversity and inclusion may be different, you cannot have either without first establishing a culture that embraces different perspectives. A close-minded workplace culture will ultimately fail to facilitate any semblance of diversity or inclusion. It is leadership's responsibility to overtly acknowledge that different perspectives matter.
Why is Diversity and Inclusion important?
Companies that create diverse and inclusive work environments are more adaptable, creative, and become magnets that not only attracts top talent, but, keep them retained.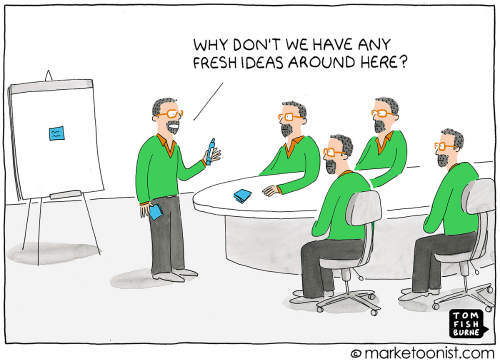 As per a research conducted by Great Places to Work when employees trust that they, and their colleagues, will be treated fairly regardless of race, gender, sexual orientation or age, they are: –
9.8 times more likely to look forward to going to work

6.3 times more likely to have pride in their work

5.4 times more likely to want to stay a long time at their company
Further, as per third report published by McKinsey series investigating the business case study of diversity and inclusion, the business case not only that the business case remains robust but also that the relationship between diversity on executive teams and the likelihood of financial outperformance has strengthened over time. These findings emerge from our largest data set so far, encompassing 15 countries and more than 1,000 large companies. It shows that companies should pay much greater attention to inclusion, even when they are relatively diverse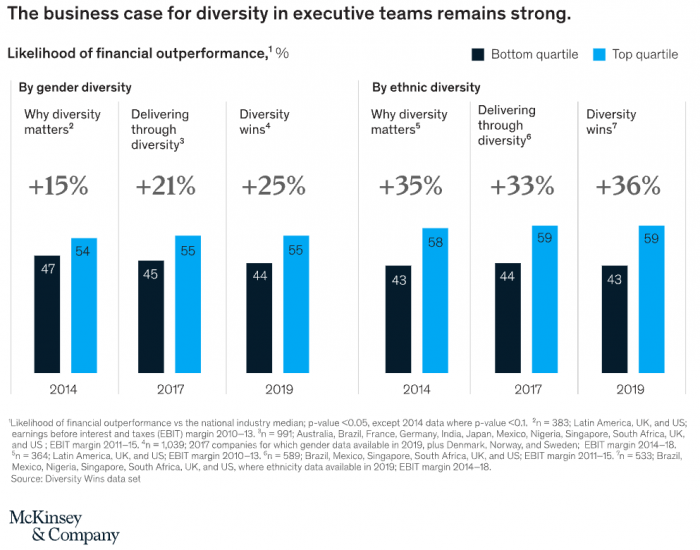 Diversity and inclusion strategies you could deploy?
According to the Harvard Business Review, promoting and measuring inclusion among employees is extremely difficult. First, leadership must come up with a well-rounded definition of "inclusion". Then, People teams must consistently gather feedback from all employees regarding their current or proposed efforts. This is an incredibly important step because you can't have inclusion without having the opinions of all employees.
Some of the key diversity and inclusion strategies suggested by Josh Bersin's diversity and Inclusion framework and other research include the following:
Creating a focus and strategy at the CEO/COO/CHRO level

Assigning a top executive the responsibility for leading and sponsoring the diversity and inclusion program

Creating behavioral standards and holding leaders accountable for results

Training people at all levels on topics like unconscious bias

Integrating diversity and inclusion strategies in recruitment, performance management, leadership assessment, and training

Creating employee networks (e.g, employee resource groups, community outreach groups)

Holding your company accountable to compete and win in external award programs

Accepting and honouring multiple religious and cultural practices

Strengthening anti-discriminatory policies

Reporting goals and measuring progress

Creating an externally visible scorecard to measure progress including metrics for recruiting, promotion rates, compensation levels, turnover, participation in ERGs, and supplier diversity
How to measure Diversity and Inclusion?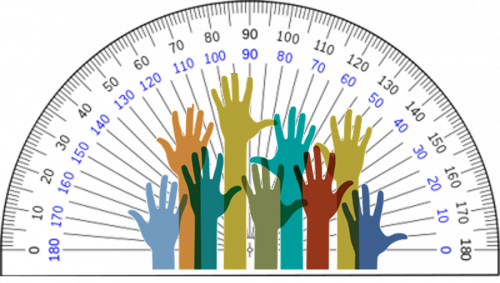 The good news is that you don't have to launch a new diversity or inclusion measurement tool to start measuring Diversity and Inclusion in your Organization. Your existing employee experience and people analytics platform can help you understand the impact with only a different lens. Consider diving into specific demographics like gender, age, race, and disability status. You have a lot of diversity metrics available if you are ready to take a people-first approach to your analytics. Your organization might not have a variety of demographics represented, but your employees are unique.
Diversity and inclusion feedback questions you may ask: – 
Do you trust that "Company Name" is fair to all employees?

Do you believe that everyone's efforts in the Company are recognized fairly irrespective of their caste, gender, age, etc?

Do you think that Company offers ample learning opportunities?

Do you feel aligned with company's values?

Does your Manager support you in accomplishing your Goals?

Do you find Company's policies. processes, practices fair for all people?

Do you feel respected most days at work?

Do you think that your efforts are recognized fairly?

Do you think Company is concerned about your Well Being?

Do you feel that the Leadership is prepared to effectively manage a culturally diverse workforce?

What do you think about Company's initiatives to improve diversity and inclusion in our organization?

Do you feel respected by people you work with?

Do you feel included in decisions that affect your work?

What do you like most about or want us to improve related to diversity and inclusion?

Do you feel included in decisions that affect your work?
If you liked what you read, please do share in your network. You can follow my articles on LinkedIn and Twitter, or subscribe to My blog.
_________________________________
Vishal Chopra is the Founder & CEO of Umwelt.ai, a start-up that is disrupting employee engagement and experience. Umwelt is enabling humanized interactions, predictive insights, and pre-emptive actions to identify people who are unhappy, disengaged, and at the risk of leaving at scale.
Vishal has more than 20 years of experience in experience in human resources, management consulting and HR tech. Prior to founding Umwelt, he was the head of HR (Sr. Vice President), India for Home Credit. He is an acknowledged authority on employee experience and continuously thrives to work to bring happiness to lives of people by making them more successful at work.