Happy customers are the beating heart of any organization. Exceptional customer experience is what wins and retains loyal customers. So how do you make your customers feel valued and listened to? A lot of it relies on your organization's culture and employee experience.
An exceptional customer experience tends to come out of an exceptional employee experience. So, companies must build organizational cultures of treating employees well, as if they are customers, too.
Employees will always be your first brand advocates. And employees are also the people who deliver your customer experience. So, there's a simple equation to remember… 
EX = CX (employee experience = customer experience).
"Loyal employees in any company create loyal customers, who in turn create happy shareholders."
Richard Branson
The link between employee experience and customer experience has been noted by many research studies. For instance, Gallup's "State of the American workplace" survey recognized that happy employees are key to creating happy customers. It also found happiness does not guarantee what should be the bottom line of employee engagement: improved business outcomes. Companies tend to cultivate satisfied employees when they clarify work expectations, promote positive co worker relationships and provide the tools people need to do their work.
Disengaged employees globally costs organizations an estimated $7 Trillion per year.
Gallup
CX and EX—where's the value?
Companies that get CX right outperform their peers on a number of important dimensions, including customer loyalty (+17 percentage points) and revenues (+11 points), according to

Forrester Research

.
Companies with highly engaged workforces (EX excellence) are 21 percent 

more profitable

 than those with poor engagement. In fact, companies with great EX 

outperform

 

Standard & Poor's (S&P) 500 by 122 percent.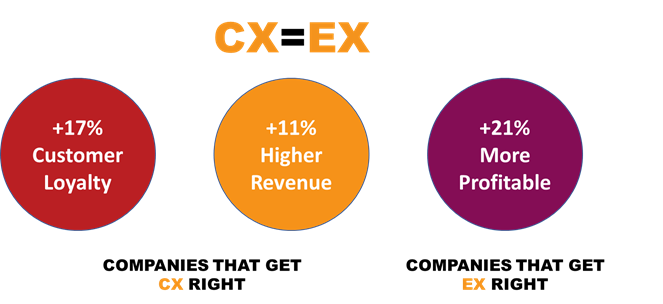 With evolution of digital age your employees wants you to resonate your Customer Experience in your Employee Experience strategy as well. This means you need to have personalized, convenient and relevant interactions which will help improving their experience.
Improvements For Better Business
Is your organization forging a link between employee experience and customer experience? Are you building a culture in which employees feel valued, trusted and respected?
1. Give your employees a human touch, listen to them with empathy, at touch points which are important to them
Form based surveys; transactions pulse checks have not helped improve engagement for long as nothing can replace a Human Touch. Understand your employee journeys and listen to them at all possible touch points.
2. It is about them, so ask them about what is relevant to them
The feedback you are collecting and way you want to respond to your employees has to be relevant to employee and your company's culture. It should help build trust, bring transparency and get you the insights which matter while respecting their time; other data is irrelevant.
3. Look at your data, to measure key employee experience metrics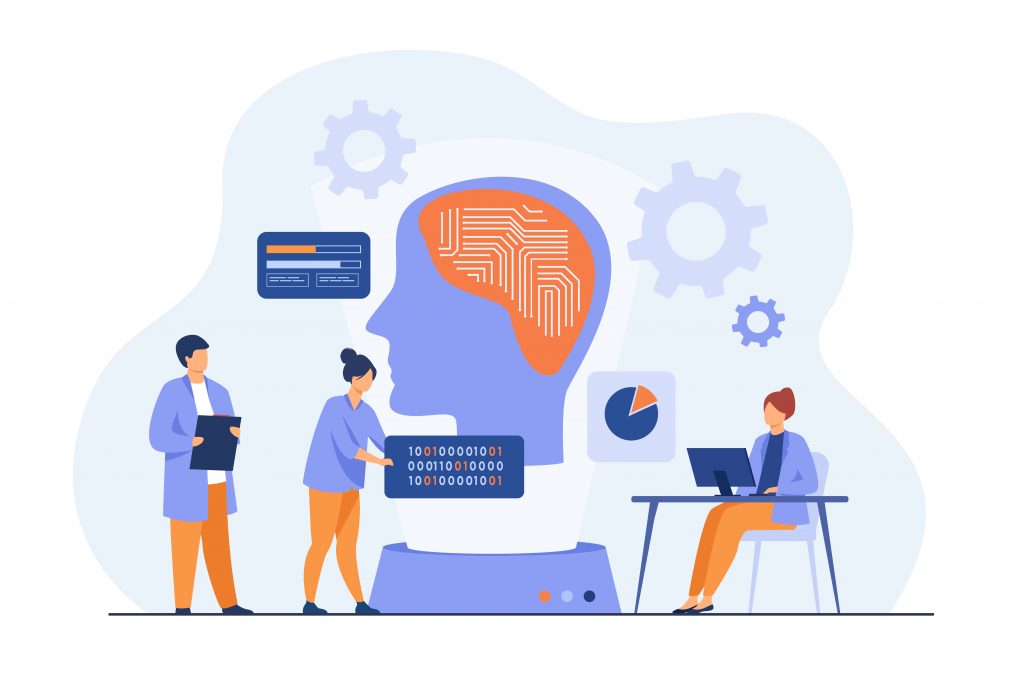 Employee Engagement

 Scoreis the most important metrics which tells you about how inspired, motivated and excited your employees are.

Employee Net Promoter score (ENPS)

helps you discover how likely your employees are to recommend your organization as a good place to work. A
higher score indicates higher Employer Brand in turn leading higher attraction of talent.

Mood Scores

helps you understand overall happiness level of the employee with higher score indicating that your employees are lesser stressed

Sentiment Analysis and Word Analysis

helps you understand
emotions, sentiments, needs hidden in free text feedback without requirement of reading this large data. This helps you visualize overall sentiments and find answers to acting on which areas will improve engagement.

Predictive Risk Analysis

in real time helps you in knowing your employees who are distressed, unhappy, disengaged and may leave to guide HR / teams take informed, effective, proactive action.

Timely Actions

are not replaceable as those not only will help you in solving problems proactively to keep your employees engaged, but, also help you in continuous improvement in employee engagement by building people first culture.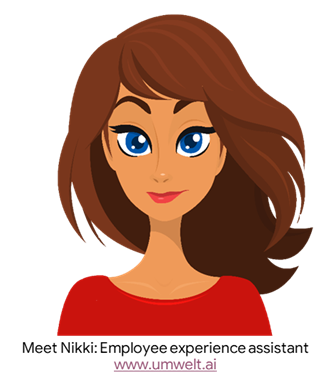 At Umwelt.ai, we are on a mission to make employee experience management and people analytics interactive, predictive and accessible by focusing on humanized interactions, behavioral science, A.I and data for higher productivity, retention and engagement. 
We are helping Companies listen to their employees across 200+ locations and helped them save 95% employees proactively from leaving by helping HR take pre-emptive actions in real time. 
If you liked what you read, please do share in your network. You can follow my articles on LinkedIn and Twitter, or subscribe to My blog.
_________________________________
Vishal Chopra is the Founder & CEO of Umwelt.ai, a start-up that is disrupting employee engagement and experience. Umwelt is enabling humanized interactions, predictive insights, and pre-emptive actions to identify people who are unhappy, disengaged, and at the risk of leaving at scale.
Vishal has more than 20 years of experience in experience in human resources, management consulting and HR tech. Prior to founding Umwelt, he was the head of HR (Sr. Vice President), India for Home Credit. He is an acknowledged authority on employee experience and continuously thrives to work to bring happiness to lives of people by making them more successful at work.