Over several years, it has become almost a cliché to talk about corporate culture and employee engagement when it comes to people strategies for high performance organizations.

The HR world has recently experienced an evolution from engagement and benefits to the active management of the entire employee experience(EX). Numerous thought leaders have studied the practices associated with the creation of people-first cultures and established guidelines for the successful application.

In this article, we are shedding some light on steps identified by these leaders as keys to success and provide some insight into the impact this type of culture has on organizations.
"Clients do not come first. Employees come first. If you take care of your employees, they will take care of the clients."
Richard Branson
Why People First Culture?
Employee experience can make or break trust of employees, enhance or diminish their satisfaction, engagement, performance and lead to their movement from one company to other. Happier employees work harder and smarter to achieve their personal, department and organizational goals.
Therefore, employee experience is on top of mind of today's leaders to build competitive advantage. They understand that building a culture which keeps employees at the center of their decisions is imperative to the success of their organization.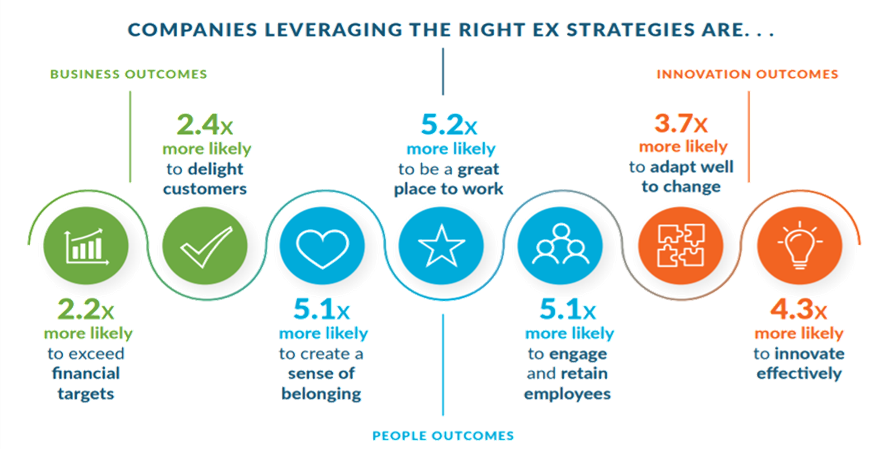 So, the point is not why people first culture is important; it is how to achieve it?
6 Key steps towards building people first culture
1.

     
Gain Alignment
Define what is people first culture for your organization in alignment with owners, board, senior leaders. create employee group personas who may have different needs, which may be bifurcated as per their organizational demographics like department, role, level, location, age group, compensation, etc. and define what drives experience for them.
      The questions you may ask –
How can we define people first culture in our organization?

What will it look like?

Is it same or different for all user groups?

What are the primary factors and drivers having impact

What are moments having impact on employee experience?

How are we going to measure if we are moving in right direction?
2. Listen to your employees frequently, create employee journeys
It all starts from listening to your people and understand what your employees are happy with and what they need you to work on. This not only helps you with data, insights but gives a clear message to your employees that "you care" for them.
Leaders have been using annual surveys over years to understand organization's culture; but those have failed to help them improve employee experience in over 20 years as they help them to only find problems and not the solutions. Also, they are mostly unpopular with employees as they are very lengthy and not personalized with no direct return-back for employees.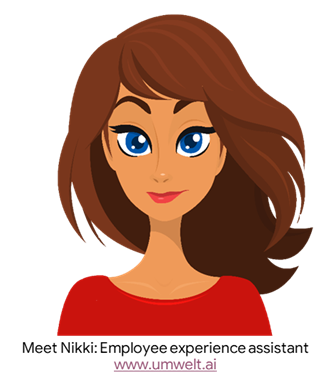 Employee journey mapping allows organizations to better engage with employees through their employee journey from on-Boarding to post Exit and moments that matter. The mapping process should be customized for each Employee persona to get actionable insights to help HR, Managers, Leaders take informed, proactive actions.
Today with evolution of A.I, ChatBots and technology you can connect with your employees throughout their journey, make your interactions humanized and gain real time organization wide and personalized predictive analytics.
3.

     
Empower your HR teams and managers to take personalized actions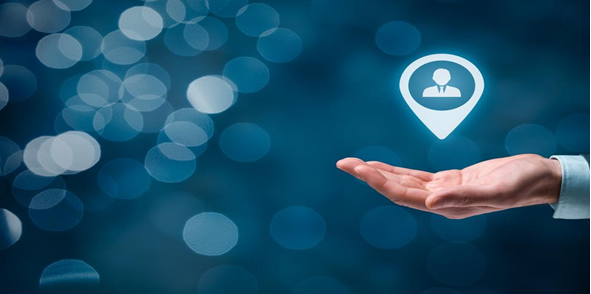 Give your HR Teams and managers access to personalized feedback to help them take actions which matter and make your employees feel valued.
Motivate them to discuss feedback with employees swiftly and take actions which could be a simple explanation or assigning them a development program or making changes in job role or anything which will help them stay motivated, happy and engaged.
Remember while you may have best tools, it's your actions which are going to drive your employee's experience so demonstrate empathy, build trust and grant empowerment while helping them overcome challenges.
4. Recognize and appreciate your employees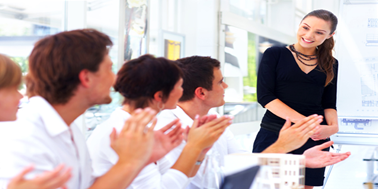 It is important that Employees know that their efforts, time, energy is being noticed; not only by their managers, but by their Peers, Department, Organization
This not only helps them in keeping motivated, but they also continue to share their opinion, ideas, suggestions transparently which has a rippling effect on your Employee Experience agenda with higher response rates, more actionable data and better Engagement, Retention, Brand Equity, performance.
5. Align performance management / OKRs
Performance is the Key to every business and therefore it is imperative to align and integrate your employee experience goals with OKRs of your organization, department, teams, managers, and HR.
In dynamic world of today where businesses are impacted by internal / external economic, social, technological changes faster than ever your EX strategy has to be continuously evolving and adaptive. It has to give you an opportunity to build and keep your competitive advantage.
6. Technology and metrics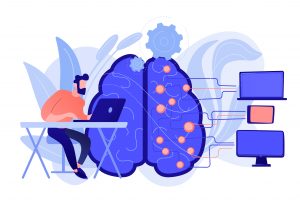 Understanding how employees interact with the technology (UX experience) that supports their daily work lives is critical to reducing burnout and understanding the true employee experience.
Companies should utilize technology to remove obstacles and provide employees the tools they need to excel at what they do, as well as to create metrics to ensure culture buy in and compliance.
Technology should also be used as a mechanism to improve personalization at every level, from individualized learning and development plans to virtual, one-on-one coaching sessions.
Summary: 
Companies looking to become or stay competitive are now required to offer people first or people centric culture to the employees. 
The evolution from perks and benefits to the employee experience and ultimately to the creation of people first culture has proven to be a challenge with most organizations. However, benefits far outweighs costs and the companies who do not center their strategy around people will suffer the consequences of disengaged workforce, lack of talent, unhappy clients and lower profits. While those with people first culture will continue to create competitive advantage through differentiated talent, high engagement, customer experience and profits.
If you liked what you read, please do share in your network. You can follow my articles on LinkedIn and Twitter, or subscribe to My blog.
_________________________________
Vishal Chopra is the Founder & CEO of Umwelt.ai, a start-up that is disrupting employee engagement and experience. Umwelt is enabling humanized interactions, predictive insights, and pre-emptive actions to identify people who are unhappy, disengaged, and at the risk of leaving at scale using behavioral science, ChatBot, A.I, data, sentiment analysis.
Vishal has more than 20 years of experience in experience in human resources, management consulting and HR tech. Prior to founding Umwelt, he was the head of HR (Sr. Vice President), India for Home Credit. He is an acknowledged authority on employee experience and continuously thrives to work to bring happiness to lives of people by making them more successful at work.