How Umwelt.ai helps HR and Leaders build People First culture for higher Engagement, Retention and Performance
Ever wondered what makes Umwelt.ai one of the best AI Powered Engagement Platforms helping HR and Leaders deliver ROI they long envisaged?
Umwelt.ai is founded by Vishal Chopra, Ex-HR Head, Home Credit, India after spending 15 plus years in Human Resources, 11 Years in Leadership positions and 2 years in consulting with leading Indian and Global HR Tech Companies.
It was during his illustrious corporate journey that he persistently felt deprived of achieving his core objective of "Bringing happiness to lives of people by making them more successful at work and making Organizations more profitable by unleashing human potential" at large scale. This was primarily because solutions available were Expensive, Not Scalable and were built around fulfillment of transactions rather than inspiring People Success and building organizational capabilities.
With a strong understanding of Behavioral Science over the years and getting hands on experience working with Emerging Technologies, he left his exquisite corporate career and founded Umwelt.ai in 2018 to relive his relentless passion of making a positive impact on lives of people and making businesses more profitable. This was made possible by the birth of our unique (Build your own) Employee engagement Assistant – Nikki, built on robust behavioral science Framework to help Leaders have humanized interactions, get predictive insights and take proactive actions using A.I.
How Nikki Ensures connect with Each Employee throughout Employee Life Cycle?
It all starts with connecting with and listening to your people. Nikki has been incarnated to connect with each employee personally and respond empathetically throughout employee life-cycle from hire to post retire. Our easy to use scheduling module helps automate personalized Interactions with employees at all possible touch points as per Tenure- Employee Life Cycle, Set Periods, One-Time – pre/post Events and Post Exits to collect feedback on their experience throughout complete journey to give you a holistic view.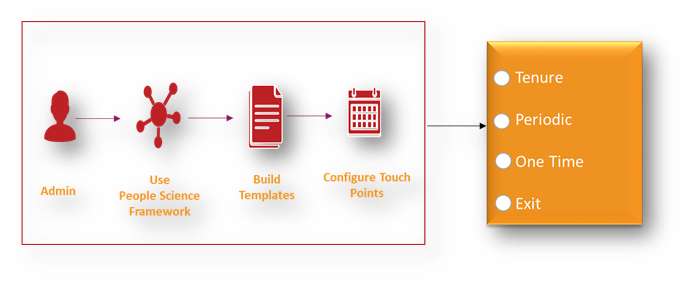 How Nikki manages uniformity with diversity while speaking to different Employee Groups?
Nikki has been built on robust 2 Tier Factor-Driver EX Framework designed by Human Resource Practitioners carrying decades of Experience in Psychological principles and Organizational behavior models to measure Engagement and deliver People Success.
While she embodies the framework and keeps upgrading constantly through feedback from clients across industries, her unique ability to transform her communication as per Organization's communication philosophy helps her deliver personalized experience in each Organization for each employee group.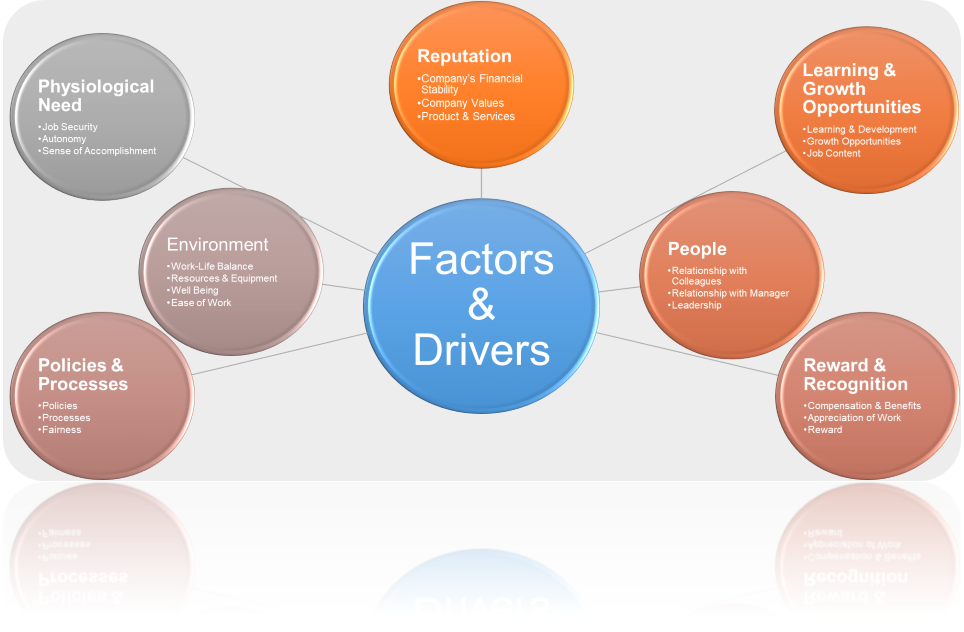 How are insights delivered to build Employee-First Culture?
AI to deliver Analytics and Insights in Real time is at the core of Umwelt.ai's platform which not only delivers Strategic Insights on Key Drivers of People Success including Engagement Level, Employee Net Promoter Score, Employee Mood and Risk of Leaving easily filtered by Organizational Segments but also helps HR Business Partners track and take Actions at individual level to proactively increase Retention and Engagement. Our in-house NLP model SentSense developed specifically for analyzing Employee Sentiments and Intents hidden in text feedback helps saving enormous time taken in decrypting areas to focus on to improve Employee Sentiments across Organization.
How HR and Leaders Maximize Employee Engagement ROI?
AI is driving the next wave of employee engagement and Umwelt.ai focuses on delivering ROI to its customers by constantly improving Customer Success Matrix of Engagement impacting Bottom Line as well as Top Line. We do it by constantly focusing on Saving time of HR / Managers / Leaders / Analytics team(s), Saving Cost of Attrition, decreasing Productivity Loss and increasing Business Performance while working as a Partner in transformation with our customers.
AI in HR is transforming the way employees are engaged by listening to, analyzing and acting on their feedback in real-time, replacing traditional surveys which have not been able to deliver desired results since long period of existence. With Robust Behavioral science framework, intelligent technology and incredible domain expertise Umwelt.ai has a strong foundation to deliver people first culture and ensure people success at scale. Book a demo now to experience A.I. to better Employee